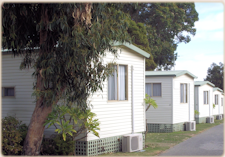 Accommodation Options
Cherokee Village can offer comfortable and clean self-contained chalets in our quiet, secure and friendly caravan park while you are staying in Perth. The chalet accommodation has ample grassed parking outside each one. A selection of shady grassed sites has also been set aside for tourists with their own caravans, motor-homes or who are camping.
Chalets
Our open plan chalets are fully self-contained, reverse-cycled air-conditioned units, which can sleep up to five people. Each chalet has one secluded bedroom complete with a double bed, and then two bunk beds/couches are situated in the living area. There is a separate bathroom with vanity, shower and toilet. Also included are a television, microwave, bar fridge, stove with oven and all linen, cutlery and crockery is provided.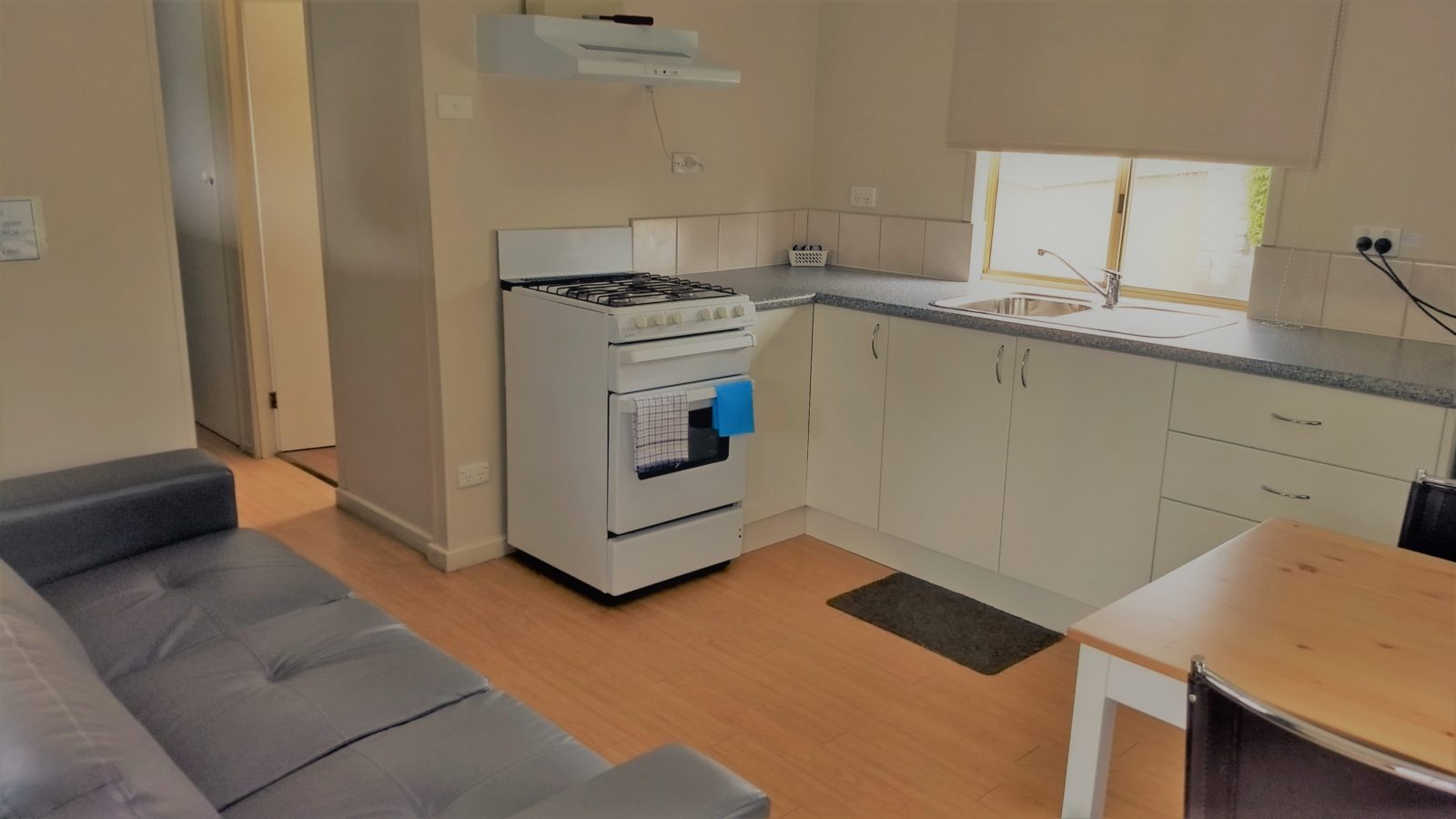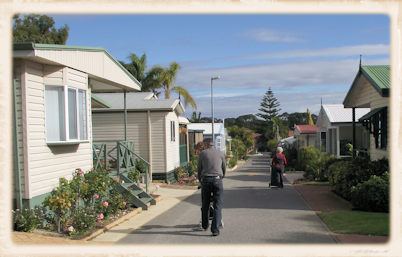 Caravan Powered Sites
$43 per night (or $258 / week) – For up to 2 adults. Children are $5 per night ($30 / week) Extra adults are $10 per night ($60 / week).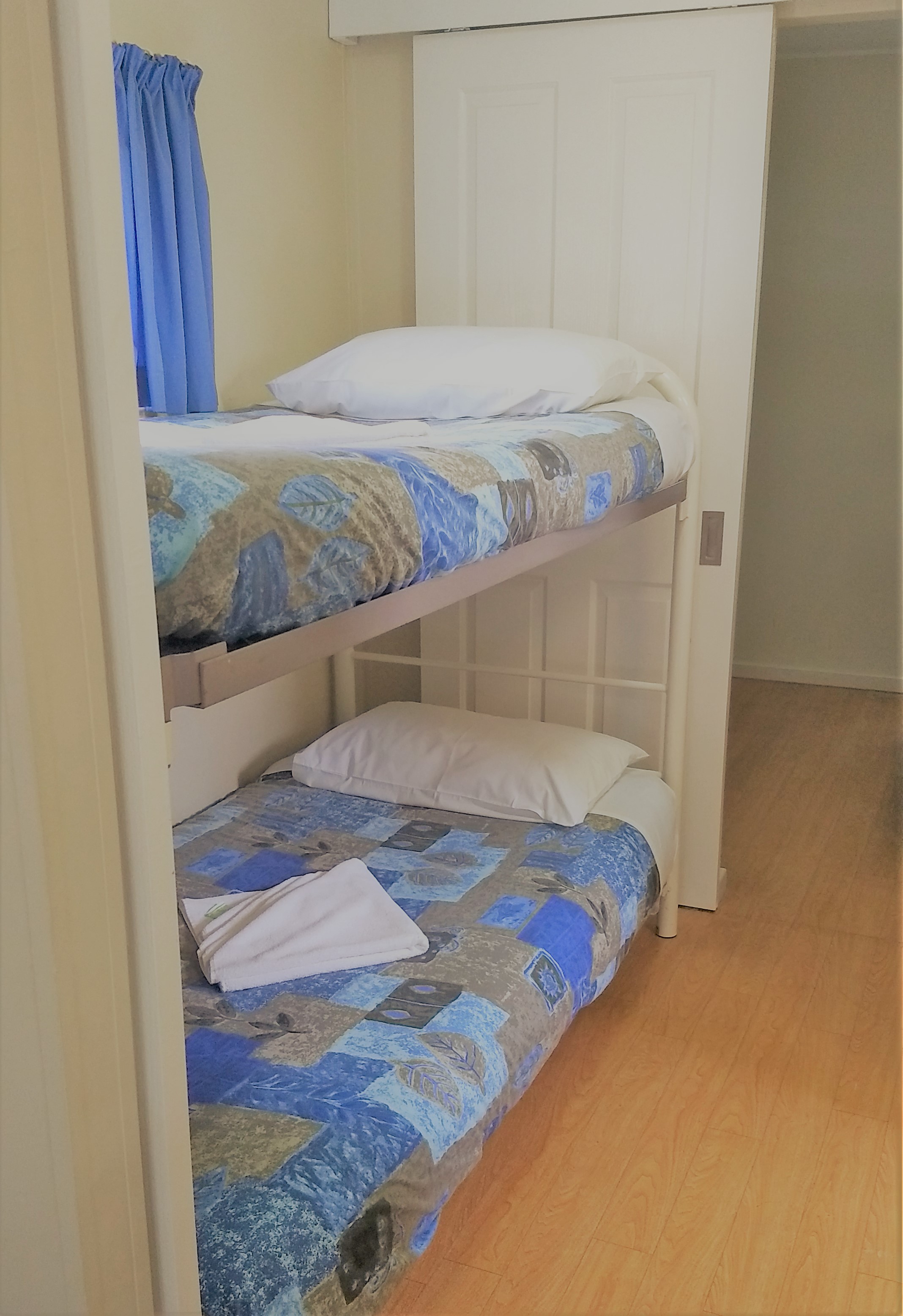 Open Plan Chalets
(1 or 2 adults) - $110 per night for a minimum 2 nights (or $660 per week). Please note that if you require accommodation of only 1 night the cost is $130 per night for one person or couple (Separate beds cost $10 extra)
Additional – Adults (15 yrs & over) are $10 per night (or $60 / week)
Additional – Children (2 – 14 yrs) $5 per night (or $30 / week) – CHILDREN UNDER 2 YRS ARE FREE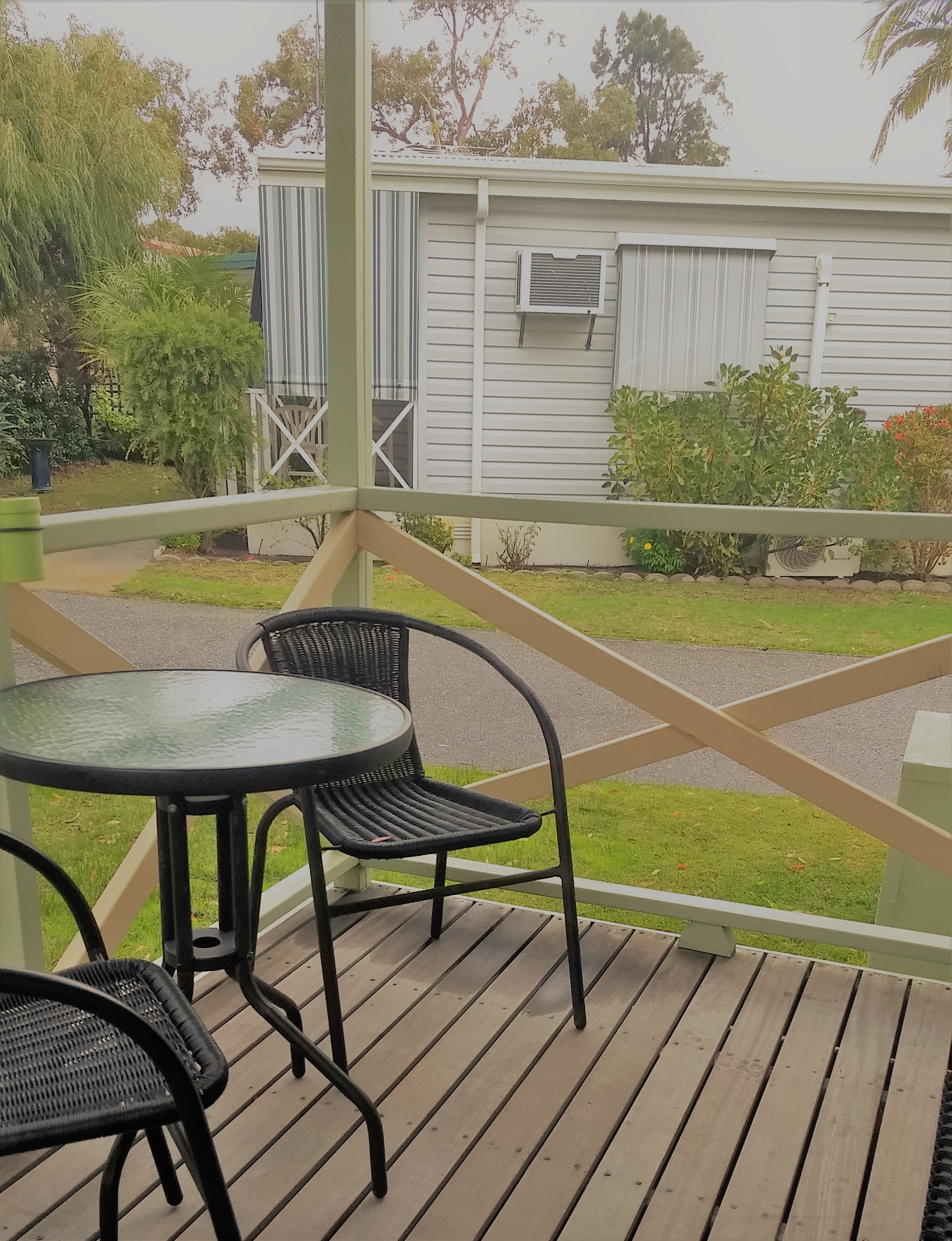 Chalet #56
Chalet #56 is a special two person retreat containing all the features of an open plan chalet but without any extra bunk beds/couches. Chalet #87 contains all the features of an open plan chalet with a separate area with bunk beds.
Drop in to see our friendly on-site managers or give us a call:
10 Hocking Road, Kingsley WA 6026